We're fully-fledged, self-confessed Instagram obsessives. From styling snaps to collaborating with influencers (and meeting our favourites), we love everything about the photo-sharing app.
Along with checking our Instagram, the other thing that's top of our list is the serious business of lols. Sneaky giggles, cheeky chuckles and full-on belly laughs – we want them all. But how can we bring together two of our favourite things?
Here are our favourite super-silly, completely wacky Instagram accounts that never fail to make us laugh. Or just go like this: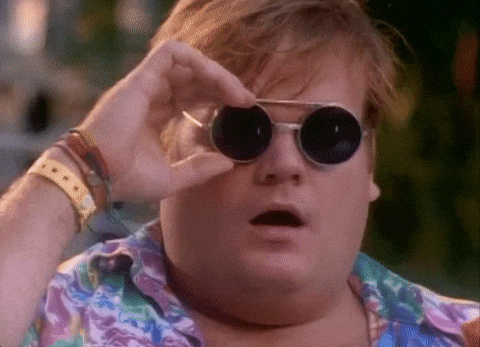 Things we know about the woman behind Bread Face Blog: 
She likes to 'smoosh' her face into different types of bread and confectionary.

That's about it.
The anonymous bread-smasher has amassed 171k followers since creating her account in December 2015. Regular fans share their love and support:
"I'm addicted and I don't even know why."
"I think in the future all people will smash their face into food before they eat it."
Whereas others just seem totally confused:

 "This account is a thing. Why is this a thing. How did I end up here. How did we as humans end up here."
 "I'll never eat a bagel, ever again."
 Why does she do it? Because it feels good. That's why.
Want to promote your bakery goods? The bread-faced beauty lets her followers know where they can get the delicious treats she's smooshing her face into. We smell a delicious promotion opportunity...
Fine Arts graduate, illustrator and art director Terence Eduarte's Instagram account is full of secrets. Literally.
For 100 days, Terence is illustrating friends and strangers in exchange for their secrets. Whether they're deep and personal:
Or just something you've been meaning to get off your chest for a while:

Check out his other incredible illustrations too.
Jewellery and miniature model creator Lynn Allingham is a dab hand at making deliciously dinky delights.
From cupcakes as big as your thumbnail to teeny tiny ice-cream cones that look good enough to eat, Lynn's creations are fabulous.
She's an avid Bake Off fan and during the last series managed to create the star baker's concoction every single week (including Candice's pub and Andrew's big wheel) earning her praise from baking gurus, Paul Hollywood and Andrew Smyth.
Like what you see? Head over to Lynn's Etsy - perfect as a cute, quirky gift and ideal for giving your doll house that personal touch.
Meryl Streep photoshopped in, on and with food. Something you never knew you needed, but trust us, you do.
From Miranda Priestly in a martini glass to the witch posing with a slab of blue cheese, the Oscar-winning star's mock shots are great for giving you a giggle.
And if you love pop culture as much as team Crocstar does, take a look at Taste of Streep's Etsy: Saint Celebrity. We've got our eye on the Saint Buffy candle.
Basically we're jealous that we didn't make this Instagram account first (take a look at our hashtag #OverheardAtCrocstar on Twitter).
"Overheard conversations around NY, spun into hand lettered hilarity." - Eavesdropper is great at capturing those completely out of context conversations. Here are our faves:
Craving more kookiness? Oh go on then, here are a few more you need to take a look at on your lunch break:
Artlexachung - Alexa Chung is a work of art. If you didn't know already.
Serious Design - Totally not serious design.

Sad Topographies - Somewhere to go when you're feeling low.
Shavaunna - Beheaded Barbies with hands for a neck. You've been warned.
Do you have an even weirder Instagram account that you love? We need to know about it. Drop us a message on Facebook or Instagram and we'll feature it here in our blog post.